Burleson's environmental staff has extensive experience performing environmental characterization and remediation projects. We also complete HAZMAT Surveys for asbestos, lead, PCBs, mercury, and other contaminants. Projects have been conducted under the Resource Conservation and Recovery Act (RCRA) , the Comprehensive Environmental Response, Compensation, and Liability Act (CERCLA) and other relevant federal and state regulations. We use a strategic approach that incorporates site specific issues at each remediation site.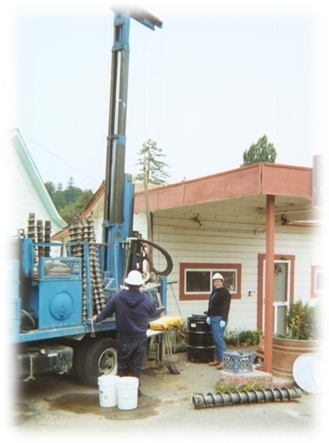 Burleson staff has designed systems for groundwater remediation, soil remediation, and dual-phase extraction. Treatment systems for extracted groundwater have included air stripping, ultraviolet oxidation and granular activated carbon, and deep well injection.  In situ systems have included iron walls to remediate chlorinated solvents, air sparging, and dual phase extraction. We have also developed ozone monitored natural attenuation plans at many sites.
Before implementing remediation, Burleson first ensures that site characterization is sufficient to support the necessary decisions. Burleson's strategy is to develop two key elements to ensure that data collected during a field investigation will ultimately lead to appropriate site characterization and aid in selecting a remediation technology. The first element is to develop a conceptual site model (CSM) in which chemical releases, exposure pathways, and receptors are identified, and the second element is to develop data quality objectives (DQO). Burleson staff use the DQO process recommended by the EPA to ensure that sufficient data are collected. By developing a CSM and DQOs before a field investigation, sufficient samples are collected and appropriate parameters are analyzed.
Burleson staff used CSM and DQO tools at a naval installation site. The CSM indicated that groundwater was considered to be a threat only to aquatic receptors and not to human health. We then applied this information to establish appropriate detection limits for analysis of groundwater samples. DQOs were used to ensure that sufficient samples were collected and that collected samples were analyzed for parameters that would influence potential treatment technologies. By using these tools, our clients received the best value from the investigation.
Burleson staff has used a probabilistic risk assessment approach for allowing higher concentrations of polychlorinated biphenyls (PCBs) to remain in soil than would normally be allowed.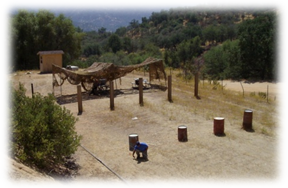 In Burleson's experience, it is crucial to involve engineers, geologists, and regulatory specialists during all stages of an environmental investigation and remediation project. Our comprehensive approach and extensive experience remediating environmental contamination make us an ideal firm to solve your environmental problems.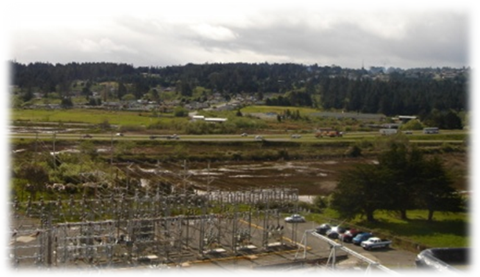 Representative Environmental Remediation Projects
Bureau of Land Management
Helen Mercury Mine Removal Site Investigation
Longfellow Mill Site Engineering Evaluation/Cost Analysis and Human Health & Ecological Risk Assessment
Corona and Twin Peaks Mine Drainage Treatment Project
National Park Service
Firing Ranges CERCLA Preliminary Assessment
Fort Barry UST Investigation
Rocco's Freestone Corners
Ozone Sparging Project California Underground Storage Tank Cleanup Fund
USACE
Former Titan 1A Missile Site Permanganate Pilot Test
Leviathan Mine Superfund Site Technical Support
Fort Irwin National Training Center Hazardous Waste Management Unit Closure
US Forest Service
Lower Brush Creek Gold Mine Data Acquisition & Treatability Studies
Fort Barry Balloon Hanger EE/CA
Fort Barry Housing Lead Investigation
Fort Mason Blackpoint Hillslope Investigation
Sweeney Ridge NIKE Missle HAZMAT Survey
Presidio of San Francisco Diesel Spill Removal Action
Alcatraz Oil Water Separator Design
Hawaii Volcanoes National Park Quarry Firing Range Investigation and Risk Assessment