Who We Are
Founded in 2001, Burleson Consulting has grown to 32 environmental staff in our Sacramento, Monterey, Orange, and San Diego, California, area offices. We are a leading provider of environmental compliance and engineering services for federal, state, municipal, and industrial clients throughout California. Burleson provides quality environmental compliance, site assessment and remediation, and water resources services to government and private-sector clients. Our professionals have environmental experience and in-depth knowledge of the latest technologies, developments in environmental compliance, remediation, and permitting services. We are experienced with NEPA, CEQA, CERCLA, RCRA, and water quality permitting and monitoring.
Our environmental specialists work with project applicants, engineers, municipalities, and resource agencies to develop design alternatives that avoid or minimize impacts to sensitive resources. Our wetland permitting specialists have a comprehensive understanding of mitigation monitoring and permitting requirements associated with resource impacts and the implications on budget and schedule. Our experience includes protocol biological surveys, habitat mapping, wetland delineations, biological assessments, agency consultation, and public participation, including administrative records, hearings, stakeholder coordination, and public workshops. We provide construction worker training on threatened and endangered species and habitat identification. We have completed numerous environmental projects and have participated in Section 7 & 106 consultations; 1602, 404, and 401 permitting, wetland delineations, and special status species surveys.
Burleson successfully crafts feasible project design alternatives that qualify for expedited environmental review and often require fewer environmental permits through an approach that incorporates the environmental principles of avoidance and minimization and meets all technical engineering requirements. This directly benefits the project schedule and budget. We have completed multifaceted environmental documents for office complexes, power plants, surface water resources, transmission lines, and maintenance facilities.
The substantial site assessment and remediation experience of our scientists and engineers enable us to effectively solve our clients' environmental contamination challenges. With expertise at preliminary assessments, site inspections, site characterization, and remedial investigations, Burleson brings a creative, cost-efficient approach to the characterization and remediation of contaminated sites. We also use site information to evaluate, identify, and implement sound remedies to support client goals. We have significant experience working at abandoned mine lands in remote areas, DOD facilities, and active industrial facilities.
California, Nevada, Oregon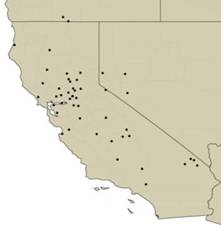 Who we've worked for…
Bureau of Land Management
Bureau of Reclamation
California Department of Parks & Recreation
Caltrans
Campbell Soup Supply Company
Department of Agriculture
Department of Energy
Department of Parks & Recreation
Environmental Protection Agency
Federal Aviation Administration
Foster Farms
Law firms
Mining companies
Municipalities
National Guard
National Park Service
Private Utilities
Sacramento Municipal Utility District
US Air Force
US Army
US Army Corps of Engineers
US Department of Energy
US Fish & Wildlife Service
US Forest Service
US Navy
Western Area Power Administration
Our expertise
Air Quality Specialists * Biologists * Chemists * Restoration Specialists * Environmental Engineers * Geologists & Hydrogeologists * Regulatory Analysts * Risk Assessment Specialists * Water Quality & Wastewater Engineers
We have the skills …
We have the experience …
We provide quality …
We are known for our responsiveness …
We want you to be one of our valued clients!
Client Commitment
As a client of Burleson, you can be confident that we are committed to your needs. We demonstrate our commitment by…
Developing and maintaining strong professional relationships
Listening to and understanding your point of view
Completing your projects on time, within scope, and within budget
Being intuitive to the "big picture"
Providing superior service that is responsive to your needs
Maintaining frequent and effective communications
Meeting our commitments
Meeting face-to-face to ensure we are meeting or exceeding your expectations