ENVIRONMENTAL FIELD LEAD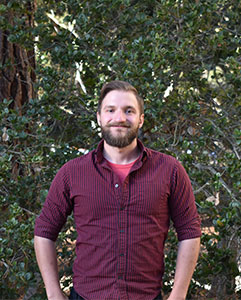 As someone who has grown up with a passion for nature, wildlife, and conservation, I am humbled to work in a field that allows me to spend time in and protect the natural world on a daily basis. This passion for conservation has carried me across three states, giving me the opportunity to work for private organizations, non-profits, and federal agencies. These experiences have given me a wide breadth of skills to call upon in my work, including conducting habitat restoration, invasive species management, wildlife/plant monitoring, and mapping with GIS.
As a field lead at Burleson, I prioritize not only the safety of my crew, but their education as well – ensuring they have an opportunity to learn and grow in this field alongside myself.
Body of Knowledge
BS, Zoology, Southern Illinois University – Carbondale
Search and Rescue Training
CPR/First-Aid/AED
Wilderness First-Aid
DPR Qualified Applicator's Certificate
OSHA 24-HR HAZWOPER Training