Burleson was awarded two task orders at Fort Irwin National Training Center in southern California under our Environmental Compliance and Occupational Safety and Health (ECOSH) contract for the USACE Sacramento District.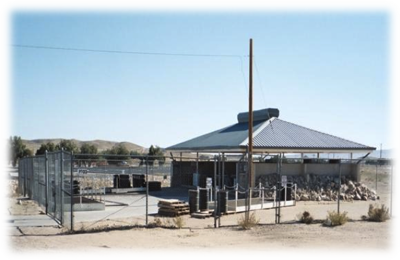 The task orders involved pursuing closure of 14 Hazardous Waste Management Units under the Resource Conservation and Recovery Act (RCRA). The RCRA Hazardous Waste Management Units include former wash racks, hazardous waste storage facilities, and oil/water separators.
Project activities included reviewing existing documents, conducting site visits, and developing a closure strategy in coordination with the California Department of Toxic Substances Control (DTSC) and the Regional Water Quality Control Board.
Burleson prepared a closure strategy memorandum that specified which units should be submitted for closure with no further action and which should be further evaluated. The closure strategy memorandum specified sampling locations for units requiring further characterization to support a risk assessment to obtain unit closure.
Burleson also developed a Standardized Risk Assessment Methodology Work Plan that detailed the risk assessment approach for the units. Burleson conducted field activities to support unit closure including background sample collection and an oil/water separator vault investigation. To support field activities and specify sampling and analysis techniques to collect accurate and representative data, Burleson prepared field work plans, health and safety plans, and quality assurance project plans.
Burleson provided project and site management, provided data collection and analysis, and prepared a summary report. Burleson oversaw a confined-space entry team that advanced borings beneath a vault to characterize subsurface contamination. Field work deviated from that specified in the Final Work Plan because of site conditions; however, Burleson was able to complete characterization by involving the USACE project manager and Fort Irwin environmental staff in reaching consensus to collect representative samples and remain on budget.