The US Army Corps of Engineers (USACE) awarded Burleson a contract to complete the Special Area Management Plan (SAMP) Environmental Assessment (EA) for Beale Air Force Base (AFB). Beale AFB completed Section 404 permitting for individual projects on a case by case basis without strategic planning in the context of the overall aquatic environment.
A comprehensive basewide resource planning and implementation program would provide more certainty and predictability for the USACE and Beale AFB and would help maintain the functional integrity of aquatic resources. The SAMP would be a management tool to achieve a balance between aquatic resource protection and general plan development.
The SAMP will prioritize impact avoidance by developing a watershed-specific permitting program which targets conservation of higher integrity aquatic resources while allowing more streamlined permitting strategies in lower integrity aquatic resource areas.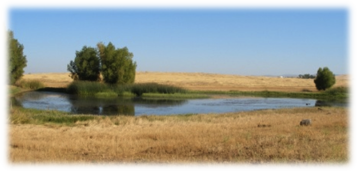 The purpose of the SAMP is to implement a permitting program that would authorize some activities under a Regional General Permit (RGP) to streamline Section 404 permitting processes as an alternative to issuing Individual Permits (IP) and Nationwide Permits (NWP). Burleson's role was to manage the SAMP and develop the SAMP strategy. We initially determined 3 permit categories: developed low integrity, undeveloped low integrity, and conservation high integrity areas.
For each permit area, the typical military activities associated with these areas were evaluated. Burleson worked with Beale and the USACE to determine acceptable thresholds that would not trigger additional permitting or delays in the process. This is the first SAMP to be developed for a Department of Defense (DOD) facility. Burleson interfaced routinely with USACE and Beale project managers to keep the project moving forward.
Special Status Species Surveys
In 2007 the US Fish and Wildlife Service (USFWS) recommended that Beale AFB complete California red-legged frog (Rana aurora draytoni) (CRLF) surveys in areas that provide suitable habitat for the species. Under this contract, Burleson conducted a reconnaissance-level habitat assessment to assess the extent of potential CRLF breeding and nonbreeding habitat. Eight sites were recommended for protocol surveys of aquatic features.
Burleson conducted USFWS protocol-level surveys for CRLF from May 6, 2007, through July 26, 2007. Locality records and potential habitat were evaluated and focused field surveys of breeding pools and other associated habitat was conducted to determine likelihood of CRLF presence.
No evidence of CRLF was found at any of the eight aquatic survey sites during the 2007 protocol-level surveys, and the likelihood of reestablishment for CRLF was determined to be unlikely at any of the sites.

Burleson conducted protocol-level branchiopod wet- and dry season surveys within 338 wetland features at Dragontown Training Area, Beale AFB.
The purpose of these surveys was to determine the presence/absence of vernal pool branchiopod species listed as endangered or threatened by the USFWS (i.e., vernal pool fairy shrimp [Branchinecta lynchi] and vernal pool tadpole shrimp (Lepidurus packardi]) within wetlands at Beale AFB. The surveys were conducted in compliance with USFWS Guidelines. During wet-season surveys, nonbranchiopod aquatic invertebrate and vertebrate species observed during sampling were recorded and identified to lowest possible taxon. No federally listed or nonlisted branchiopods were observed at the site during the wet season; however, Branchinecta sp. and Linderiella sp. cysts were detected in soil samples collected during the dry season.
Coordination, Consultation, Permitting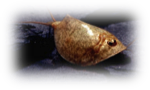 The SAMP team consulted with USFWS, State Historic Preservation Office (SHPO), and the Department of Water Resources to potentially gain programmatic agreements with these agencies.