SMUD awarded Burleson two consecutive environmental service contracts under which we completed more than 80 projects ranging from on-call biological and cultural surveys, monitoring, permitting, and environmental worker training to complex Environmental Impact Reports (EIRs).
Burleson completed eleven Initial Studies/Mitigated Negative Declaration (IS/MND) documents since 2007 and coordinated agency, permitting, and public involvement activities. Each IS/MND had a unique focus depending on project location, sensitive receptors, and regulatory requirements. Burleson completed an EIR for SMUD's new corporate yard within a one-year timeframe and provided permitting and construction monitoring. Burleson developed a Habitat Conservation Plan (HCP) for SMUD's service territory to provide conservation and mitigate the impact of permitted take on listed species. To support the Solano Wind Project, Burleson conducted an avian and bat mortality survey over a 2-year period, completed burrowing owl surveys, and implemented mitigation measures by creating artificial burrows. Key projects are highlighted below.
East Campus Operations Center (EC-OC)
EIR and Technical Studies (2009-2012)
Burleson prepared an EIR for SMUD's East Campus-Operations Center (EC-OC), the new Corporate Yard, on a 51.2-acre parcel in Sacramento County. The EC-OC was designed to meet Leadership in Energy and Environmental Design (LEED) standards, and these standards were analyzed and used in evaluating impacts in the EIR.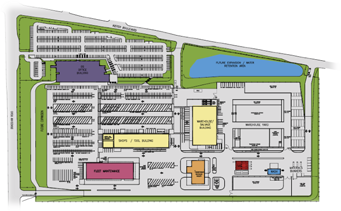 SMUD is the lead agency under CEQA, and due to the complex issues associated with the site, Burleson facilitated scoping meetings with federal, state, and local agencies including the US Fish and Wildlife Service, Department of Fish & Game, Federal Aviation Administration (FAA), Mather Airport Land Use Commission, Sacramento County Planning and Community Development, Department of Environmental Review & Assessment, Sacramento Metropolitan Air Quality Management District, Caltrans, and Sacramento DOT.
Burleson's team performed a variety of tasks concerning floodplain analyses, traffic studies, biological impact, and air quality analyses. Burleson conducted a floodplain analysis and assisted SMUD in discussions with Department of Water Resources regarding building within the flood risk area. With regard for traffic, Burleson conducted traffic surveys, consulted with Sacramento DOT and Caltrans, and prepared the traffic study, including an analysis of site design. Our biologists conducted biological surveys that included preliminary wetland delineations of potential vernal pool habitats, branchiopod dry and wet season sampling, bird surveys, and tree surveys. The Burleson team analyzed the air quality emissions and greenhouse gas (GHG) impacts which included researching the new GHG regulations and thresholds of significance.
The EIR included analysis of impacts to aesthetics, air quality & greenhouse gas, agriculture, land use, noise, geology & soils, hydrology & water quality, public utilities & services, biological resources, cultural resources, sewer & water supply, traffic & transportation, and hazards & hazardous materials.
Burleson analyzed specific issues under the Mather Airport Land Use Plan requirements for development within the Overflight Zone and sphere of influence, which includes noise, safety, building height, bird strikes, light and glare, density, and radio frequencies.
Burleson compiled the list of permits and County entitlements, prepared the mitigation monitoring plan, and recommended mitigation measures to reduce significant impacts to less than significant. SMUD was pleased with Burleson's performance between agencies, and completion of the EIR within one year.
Solano Wind Project (2008 to 2012)
Avian Mortality Study, Burrowing Owl Relocation, and Biological Monitoring
Burleson conducted avian and bat mortality surveys at SMUD's Solano Wind Project to determine the number of birds and bats killed or wounded due to collisions with wind turbines. The Solano Wind Project is on 4,655 acres in the Collinsville-Montezuma Hills Resource Area in the southern portion of Solano County. Burleson conducted surveys every two weeks for one year, and documented the results in quarterly reports with an annual report summarizing the year-long project. Burleson's method quantified and corrected for the inherent biases from scavengers and searcher efficiency in carcass counts to provide scientifically defensible data documenting fatality rates. This information is used to evaluate whether specific design and siting characteristics contribute to collisions with operating wind turbines. Burleson consulted with USFWS and CDFG to obtain Migratory Bird Special Salvage and State Scientific Collection permits for collection of bird and bat carcasses on SMUD property. Burleson also conducted burrowing owl surveys at the Phase 3 project location, and provided passive relocation that involved creating artificial burrows to mitigate for impacts to burrows during construction of new turbines. Burleson designed the artificial burrows to meet the guidelines provided by CDFG and monitored and documented successful relocation of the owls. Burleson provided a biological monitor during Phase 3 construction to enforce mitigation measures.
Rancho Seco Wastewater Treatment Wetland IS/MND (2007 to 2008)

Burleson completed an IS/MND for this project. SMUD constructed wastewater treatment wetlands to provide tertiary treatment at their Rancho Seco facility that would prevent offsite surface water discharge to local creeks. The project analyzed groundwater conditions, wastewater and storm water permits and systems for the Rancho Seco Power Plant and impacts from the proposed project to these systems. The project evaluated the hazardous and radiological materials and existing remediation taking place.
The project was complicated by the nearby presence of California tiger salamander (CTS). Burleson met with the USFWS and worked with SMUD's engineers on the design of a salamander barrier to ensure that once the wetland was constructed, that salamanders could not enter the prime habitat. Burleson's biologists found a solution that protected the CTS and met the needs of USFWS and SMUD engineers.
California Energy Commission Petition for Cogeneration Pipeline Project Post-Certification Modification (2009)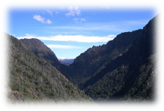 Burleson prepared the Petition for Post Certification Modification to modify the original California Energy Commission (CEC) Petition, approved by the CEC in 1994. The project modification included relocating a 150-foot section of the gas pipeline in the vicinity of the County Road (CR) 29 and CR 102 intersection in Yolo County.
The petition modification was accepted by the CEC, allowing SMUD to conduct the construction within a critical window of dates that minimized the down time when the gas pipeline would be out of service for customers.
Burleson reviewed the previous 1994 petition and analyzed the current environmental impacts for biological and cultural resources, air quality and greenhouse gas emissions, public health, socioeconomic, visual, land use, waste generation, hazardous materials, noise, water resources, soil and geology, and traffic.