Empire Mine Historic Park Environmental Services
Grass Valley, California
The Empire Mine State Historic Park (Empire Mine) site is undergoing investigation and remediation for metals contamination from historic mining practices. The goal is to preserve the historical and natural resources at the mine for current and future generations while remediating chemical hazards.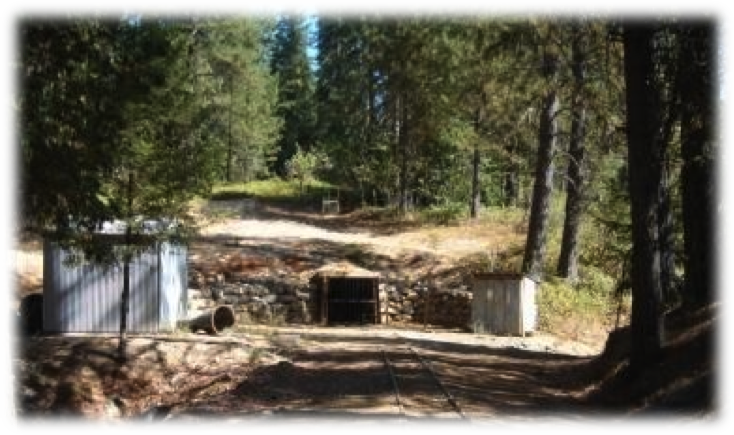 Burleson completed task orders for the California Department of Parks and Recreation at the Empire Mine in Grass Valley. The tasks included:
Biological and cultural monitoring during summer remediation and construction projects at the Red Dirt Pile
Preparing and submitting the 2006-2007 Annual State Stormwater Report for Industrial Activities
Updating the facility Storm Water Pollution Prevention Plan (SWPPP)
Preparing monthly status reports for the National Pollutant Discharge Elimination System (NPDES) Report of Waste Discharge from the Magenta Drain Portal effluent
Burleson conducted the 2007 biological and cultural surveys for endangered and special-status plant and wildlife species prior to removal of trees and construction of a cap at the Red Dirt Pile. Burleson also provided training and ongoing biological and cultural monitoring during the 3‑month duration of construction.
Burleson prepared the monthly NPDES self-monitoring reports for the Magenta Drain Tunnel portal discharge, a point source regulated by waste discharge requirements (WDRs) issued in 2006. The monthly report included an evaluation and discussion of the monthly analytical data and weekly field measurements collected from the discharge point and two background (receiving water) locations as compared to the permit effluent limits.
Burleson prepared the Annual Stormwater Report for the 2006-2007 seasons. Stormwater from areas of concern flows to Little Wolf Creek. This task included compiling and reporting the 2006-2007 yearlong monthly stormwater analytical data and visual observations from 35 sample locations, conducting a review of the Industrial SWPPP for revisions, and evaluating the effectiveness of the current best management plans (BMPs) for controlling pollution in the stormwater flows.
Burleson also:
Prepared the 2007-2008 SWPPP, added sample locations, evaluated observed pollutant concentrations by comparing data to US EPA benchmark and water quality objectives for Little Wolf Creek
Inspected and documented effectiveness of BMPs at the Service Yard, Mine Yard, Red Dirt Pile, Stamp Mill, Cyanide Plant, Sand Dam, Adit Tunnel, and Spoils Stockpiles
Proposed new long-term BMPs