Madera & Fresno Counties, California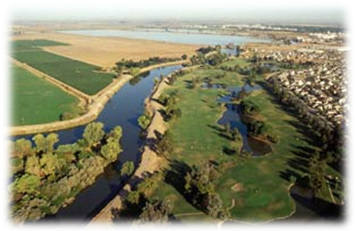 The primary objectives for the Upper San Joaquin River Basin Storage Investigation included developing and managing San Joaquin River water supplies to contribute to restoration, improve the water quality of the San Joaquin River, and facilitate additional conjunctive management and water exchanges that improve the quality of water deliveries to urban communities.
Secondary objectives included increasing control of flood flows at Friant Dam, contributing to long-term Environmental Water Account water supply, developing hydropower generation opportunities, and developing recreation opportunities.
The investigation included several incremental documents that culminated in a feasibility report and supporting environmental documents. Burleson's work included market research of the alternative Madera and Fresno parcels and biological surveys specific to preparation of the Draft EIS/EIR for the Investigation.
Rare Plant Surveys
Burleson conducted rare plant and Valley Elderberry Longhorn Beetle (VELB) surveys and completed a plant inventory, determined the presence or absence of special-status plants in the study area to the extent feasible, and developed GIS information for special-status plant occurrences. Where plant presence or absence was not conclusively determined, the area was assessed for potential to support special-status plants, based on similarity of site conditions at locations known to support the plants.
Bird Surveys
Burleson's biologists identified, evaluated, and described overall habitat suitability for birds within the study area, and conducted visual and audible assessments in all habitats to detect common bird species. Biologists walked transects in representative areas of all habitat types and detected birds by sight and sound. Any incidental observations of special-status species were recorded on California Native Species Field Survey Forms and submitted to California Natural Diversity Data Base (CNDDB).
Market Research
Burleson collected pertinent data and provided a restricted appraisal that offered an opinion of the fair market value for fee simple interest properties for 28 parcels. Burleson provided value estimates for the parcels that may be impacted by the Temperance Flat Reservoir alternatives. The parcels would be inundated by water with the construction of a new dam. The parcels were on the north and south side of the San Joaquin River in Madera and Fresno Counties. Burleson's scope included reviewing Madera and Fresno County Land Records, field assessment, and documentation of results.