Multiple Site Environmental Assessments South Central California
The US Bureau of Reclamation (Reclamation) awarded Burleson two contracts to prepare environmental assessments (EAs) at multiple sites.
Westside Parkway Bridge EA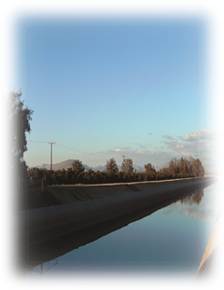 The City of Bakersfield applied for a permit from Reclamation to construct bridges and an off-ramp over the Friant Kern Canal and Reclamation's right-of-way to complete the Westside Parkway Freeway. The City was required to replace the canal liner and to relocate utility lines beneath the footprint of the bridges. A Finding of No Significant Impact (FONSI) was issued.
Tulare Irrigation District Regulation Basin EA

The Tulare Irrigation District (TID) applied for a CALFED Water Use Efficiency Grant from Reclamation for construction of the 6.5-acre Thompson Regulation Basin. The purpose and need for the Basin were to regulate water supplies and enhance the flexibility of the water delivery system in the Rocky Ford Canal and downstream canals and to reduce the amount of water spilled outside the TID due to fluctuations in farmer's irrigation cycles. A FONSI was issued.
Del Puerto Water District EA
Burleson prepared a Draft EA for the Del Puerto Water District (DPWD), which applied for an encroachment permit from Reclamation to facilitate water exchange with the California Department of Fish and Game (CDFG) China Island Unit. The encroachment permit would allow DPWD to convey pumped groundwater to the China Island Unit in exchange for surface water. During EA preparation, DPWD sampled groundwater and determined that the project was not feasible because selenium concentrations were greater than the China Island Standards and sufficient dilution water was not available. Therefore, the EA was not finalized.
San Justo Reservoir Zebra Mussel Eradication EA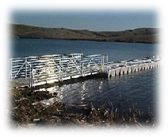 Burleson prepared a Draft EA for this project. Zebra mussels were detected in January 2008 and are a prolific, invasive aquatic shellfish that clog water intake pipes, pumps, and delivery systems and pose a threat to the water supply and distribution system in California. The project would treat reservoir water with a potassium chloride solution that targets zebra mussels while remaining relatively benign to other species.
James Irrigation District EA
Burleson prepared a Draft EA for the James Irrigation District, which applied for a Water 2025 Implementation Challenge Grant from Reclamation to construct and operate water recharge/banking/regulation basins in the James Bypass. Three previously constructed regulation basins in the James Bypass would be used in this project to allow storage of Central Valley Project (CVP) water and flood waters of the Kings River drainage for regulation, recharge, or banking.